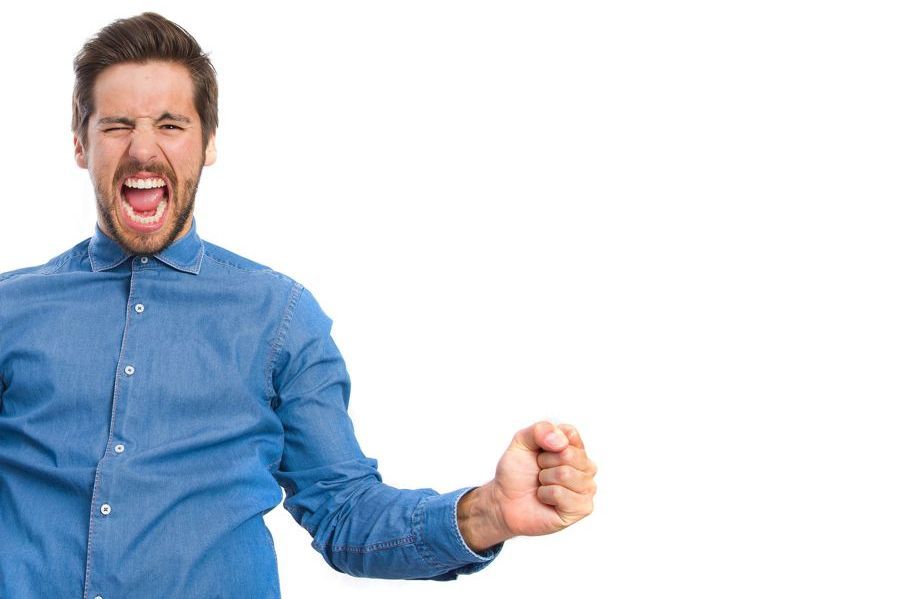 I was watching this video by my mentor, Vick Strizheus, where he discusses the 3 Keys To Engineering Success, and I realised that these keys can actually be distilled into 7 pillars for affiliate marketing success.
So I transcribed parts of Vick's video below and created an infographic that you can easily comprehend, whether you sell someone else's or your own products.
Here are the 7 pillars of affiliate marketing success as outlined by Vick Strizheus, creator of the FourPercent Entrepreneur Challenge for Affiliate Marketers.
1. Accelerate your learning
Nothing happens without this step. You need to be on the cutting edge, mentally and knowledge-wise.
With the sea of information being thrown at us nowadays, 96% of people think that they're learning when actually they're just wasting time.
You need to be very strategic and accelerate your learning in self-growth. As Vick likes to say, your income will grow to the extent that YOU do.
Set yourself a dedicated time of day to learn, be deliberate and filter the information you allow into your head. Create a plan for your day so that you don't get overwhelmed.
Learn everything you can about your industry, whether it's affiliate products or your own. Learn about the company whose products you're promoting.
2. Only promote products you own
Don't just buy the product because you want to promote it. That's playing at a very low-level. Buy the product because you believe in it and want to use it.
Don't promote products you don't own, because you don't have the moral authority to sell your customers on them.
3. Be the product of the product
Know everything there is to know about your product. Use it and be a walking testimonial for it so that you have the moral authority to promote it.
Stay plugged into whatever marketing materials the company offers to promote their products, whether they are webinars or emails or new creatives.
Stay focused on one company and don't scatter your attention and energy promoting everything that comes your way. You're much better off narrowing your focus so you can serve your customers better.
4. Learn the latest marketing strategies
If you're relying on marketing tactics that were being taught a year ago, you'll fail.
Today Facebook is on the decline and it costs 400% more to advertise on their platform than it used to just a few years ago.
You've got to learn how to generate the two most important things –traffic and conversions. Learn the latest traffic strategies if you want to stay ahead of the competition.
Know your numbers, understand how to leverage your traffic to boost sales and conversions and you can run circles around your competition.
Spend 2-3 hours a day learning the latest marketing strategies from mentors who have done what you want to do and have achieved what you want to achieve.
5. Nothing beats hard work
Don't listen to anyone who tells you otherwise. Forget all the 4-hour work weeks and outsourcing everything. No one has built anything without hard, unsexy work.
Don't fall for what you see on the front stage, and don't fall for the Instagrammable façade of entrepreneurship being easy. The unglamorous backstage is the complete opposite of the front stage. It's what nobody else sees.
An entrepreneur lives and breathes their business, and entrepreneurship is part of every aspect of your life. There is no cut-off point. However, you should create marketing systems that allow you to work smart rather than work hard.
80% of success in business depends on your mindset, so work hard on your success mindset and don't neglect your physical health either.
6. To get more, give more
If you want more, you've got to give more. If you want to have something to offer your customers, you have to stay sharp. Be knowledgeable about the industry so you have something to share with them.
Get closer to your prospect and deliver more value. Gone are the days when you could just tap into a traffic source and depend on it to build your business for life.
7. Create your own Blue Ocean
As Vick says, "If you follow what the masses are doing, you'll only have what the masses have."
Instead, create a "blue ocean" of uncontested market space, as opposed to competing in a "red ocean" where your competitors are fighting for dominance, as recommended in the book, Blue Ocean Strategy.
Bring your customers into your blue ocean where you can deliver something of value. Distinguish yourself from the competition and you'll become indispensable to your customers.
The best way to raise yourself head and shoulders above everybody in your space, and become UNSTOPPABLE, mentally and strategically, is to take The FourPercent Challenge for Affiliate Marketers – rated the #1 entrepreneur-success training program in the industry.
Although the points above are highlights from Vick's workshop, I highly recommend watching his entire video here.
Pin and save for later
Please include attribution to PriyaFlorence.com with this graphic.
Share this Image On Your Site
FREE Entrepreneur Toolbox
Get the tools you need to grow your business and brand
100% privacy. I will never spam you.